Flordon Breakfast Club
Posted: Sun, 5 May, 2019 (10 months ago) - by Helen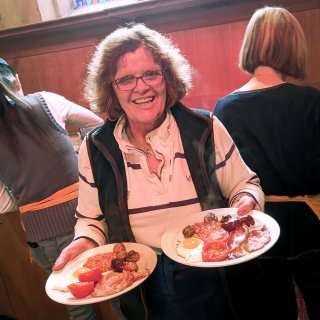 On Sunday 18th March 2018, Flordon Breakfast Club returned for another successful, very sociable morning.
Thirty seven 'Flordonites' joined us to enjoy a full English breakfast and a Sunday morning natter.
Thank you to all who all came along! We hope to see you again!
Helen, Sarah, Emma, and Cynthia
PS Next fry up coming in June 2019! 
Back to top of page